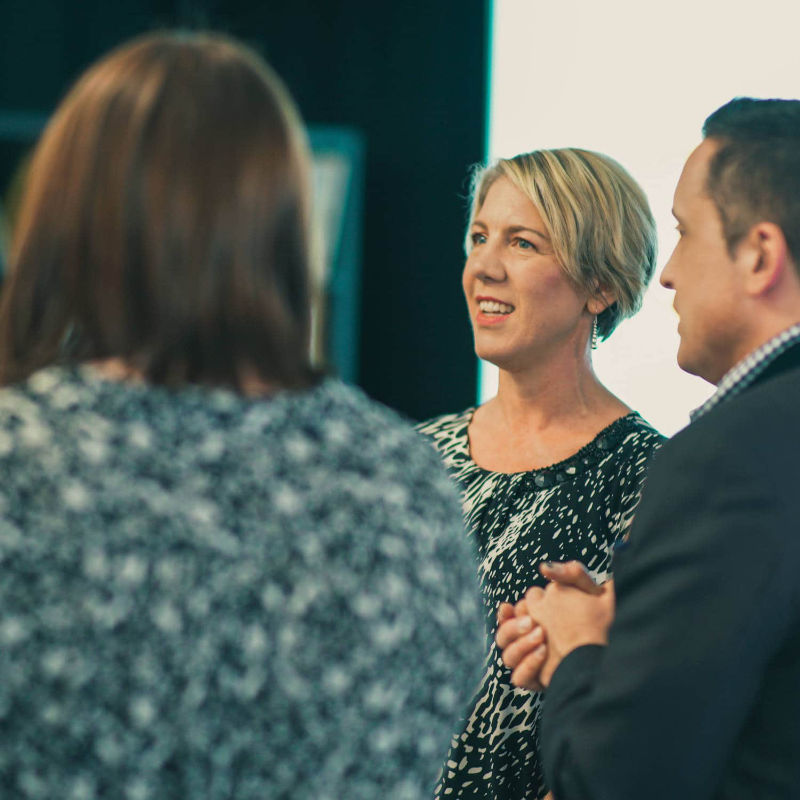 Unlocking your leadership potential
In today's fast-paced workplace, the word 'change' often means chaos, complexity and stress. In an increasingly competitive environment, pitches are harder fought, contracts harder won and senior roles harder to come by.
When success rides on one person's ability to articulate a compelling message with conviction and authority, the stakes are high.
As an organisation, team or individual, you could be the best in your business, but if people don't know who you are, you won't get the recognition – or results – you deserve.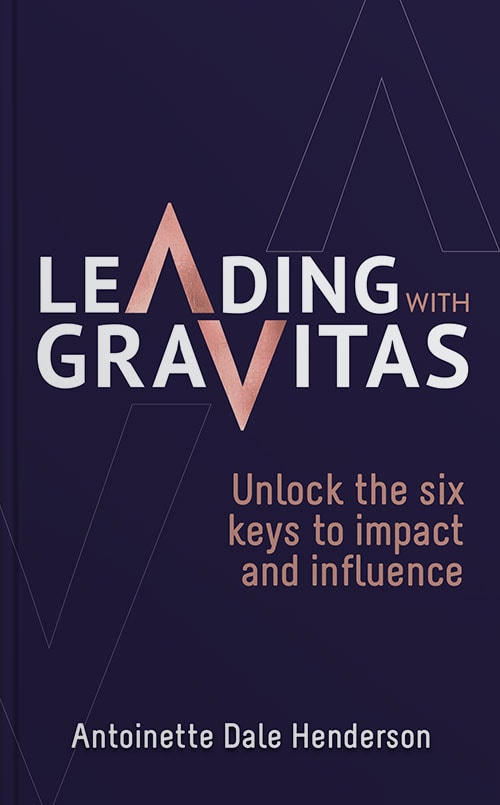 Gravitas is an essential leadership quality during change.
Leaders with gravitas are calm in a crisis, command respect, inspire a loyal followship and illuminate a pathway to success.
The good news is, any leader can develop gravitas when they follow Antoinette's unique, proven methodology, encapsulated in her book, Leading with Gravitas.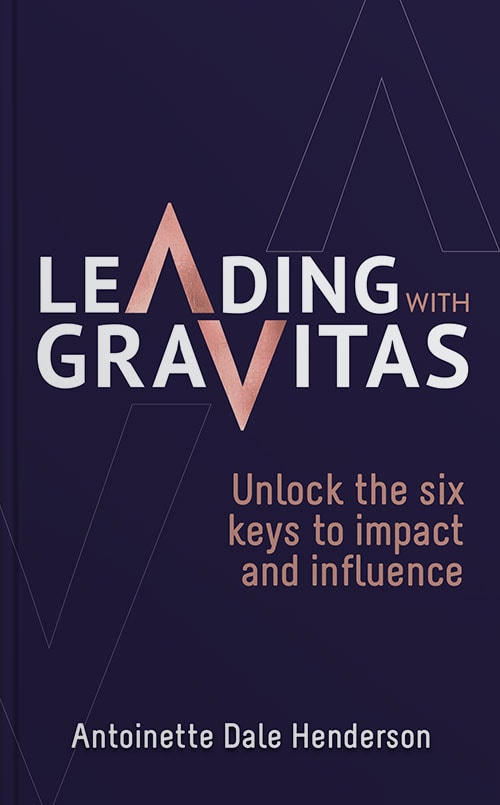 Tailored programmes, designed for you
Together with her expert team of associates, Antoinette's developed a suite of leadership development, coaching and training solutions for organisations, as well as a calendar of courses and events for individuals prioritising their own self-development. Formulated around her unique Gravitas methodology, they bring together the best of leadership development and communications skills.
FOR ORGANISATIONS
Partnering with you to build stronger, more articulate and inclusive leaders. Find out more about our corporate training and coaching solutions.
FOR INDIVIDUALS
Working alongside you to increase your personal impact and accelerate your progression. Check out our menu of courses and events.
FOR WOMEN
Empowering you to achieve your ambitions and get the career you deserve. Find out more about our women in leadership programme.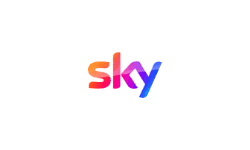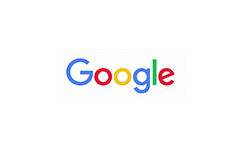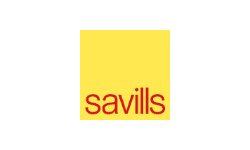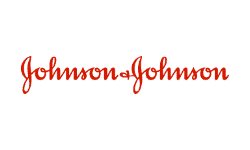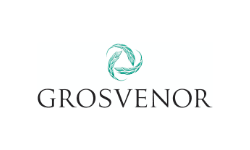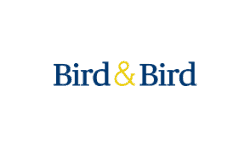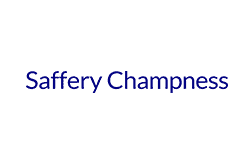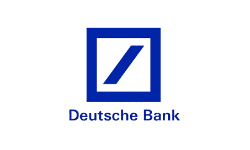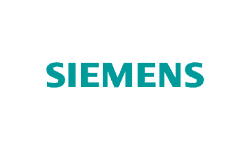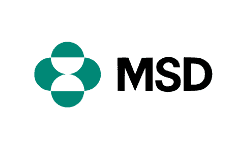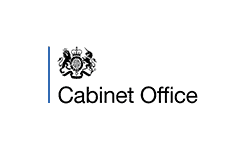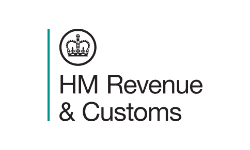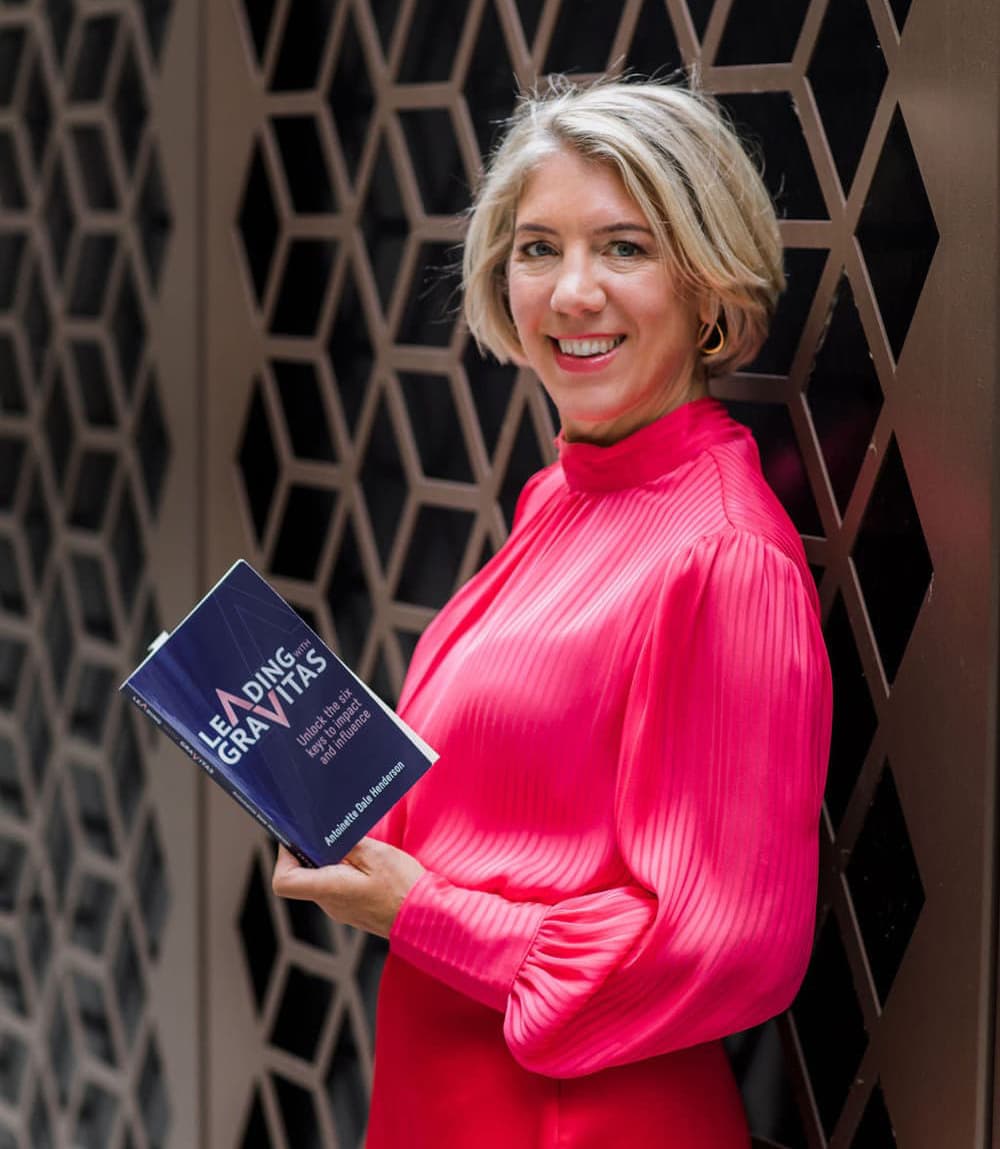 Inspiring leadership from within
Antoinette has over 25 years' experience in leadership communications, including 16 years holding senior positions in some of the world's top PR agencies.
Executive coach, TEDx speaker and two-time author, she specialises in delivering strategically-driven, results-orientated programmes that make a powerful difference to executives, boards and top teams and has been the catalyst for success for aspiring, emerging and established leaders, both in the UK and internationally.
Passionate about gender equality, she delivers programmes especially for women and is often invited to speak on stage and in panels about how to create a balanced and inclusive workforce.
"Antoinette has brought something genuinely new to the vast and often homogenous field of leadership development."
Jack Richardson, Deputy Director, Government Recruitment Services,
Cabinet Office
"The managers are all thriving with their new skills, and in our follow up sessions all said how much they have learned on the programme."
Susan Hallam, Founder, Hallam Internet
"The best development course I've ever been on."
Andrea Plasschaert, Senior Manager, Global Communications, PwC
To discuss how Antoinette and her team can accelerate your success, book a call now!