Bespoke Leadership Development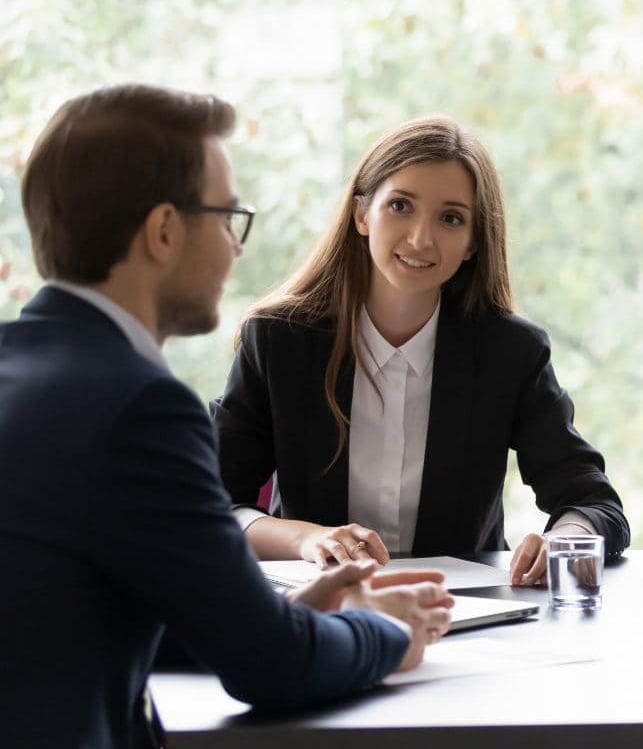 Looking for an innovative solution for your leaders?
Wondering how to galvanise your top teams to maximise opportunities in your market?
The post-COVID world has changed the way we interact and revolutionised the way we do business. This brings exciting opportunities but also leaves many feeling disconnected, disengaged and undervalued.
Today's leaders need to focus on creating a sense of connection, with everyone, from grad trainee to CEO united behind a common vision and purpose. With hybrid working a reality, leaders need to find new ways to engage with their people in a way that feels meaningful and authentic.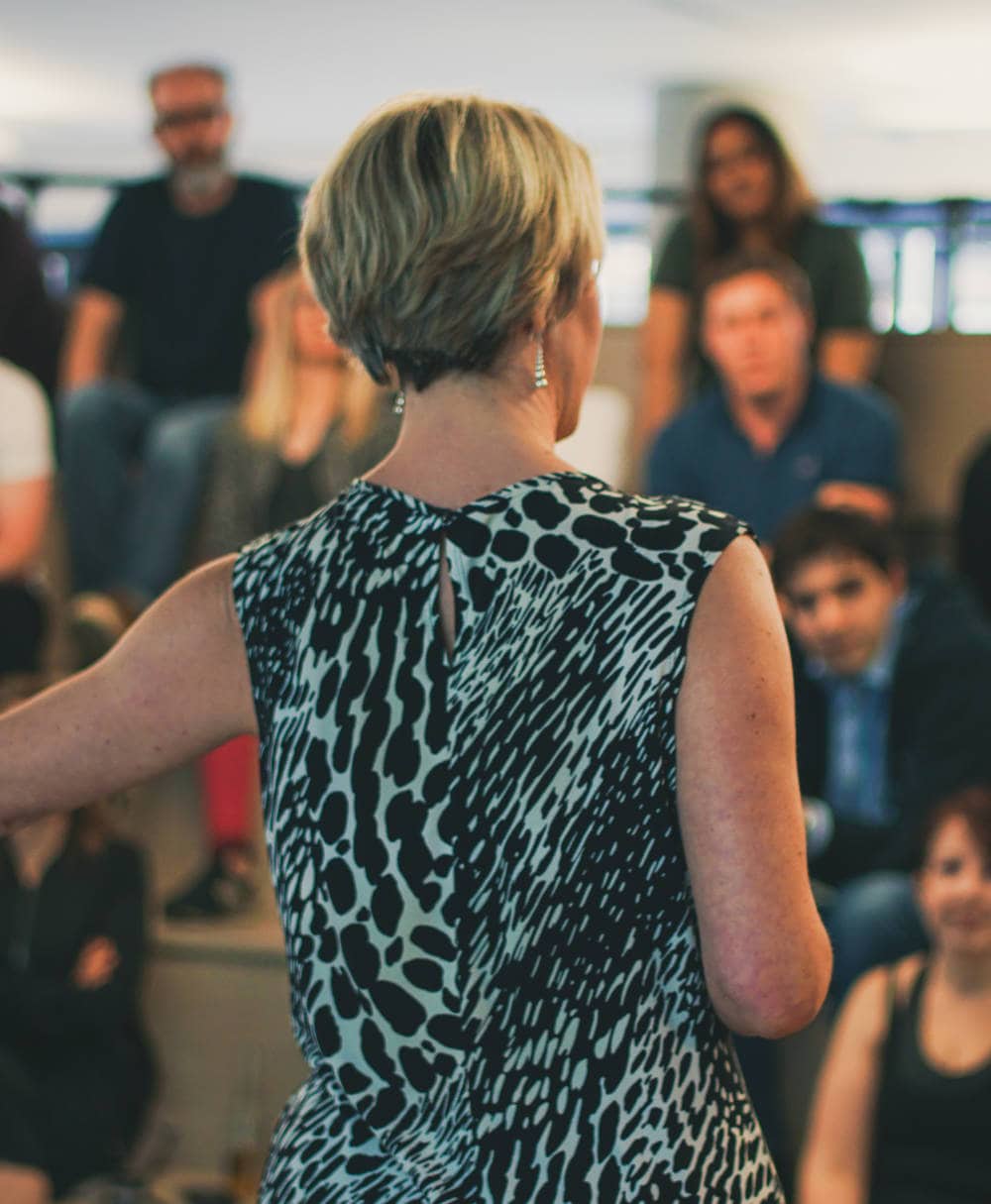 Creating a culture to engage and inspire
In a pressurised work environment, leadership development programmes that offer real solutions to workplace challenges need to be SMARTer, more targeted, and more relevant than ever before to ensure maximum ROI.
We specialise in delivering innovative, strategically-driven, results-orientated, leadership development programmes that make a powerful difference to executives, boards and top teams in the UK and internationally. We work globally across the public and private sectors, with longstanding clients in communications, pharmaceuticals, property, financial services, tech and media.
All our programmes are bespoke. Choose from our flagship Leading with Gravitas programme or design your own, branded leadership development solution to suit your business needs.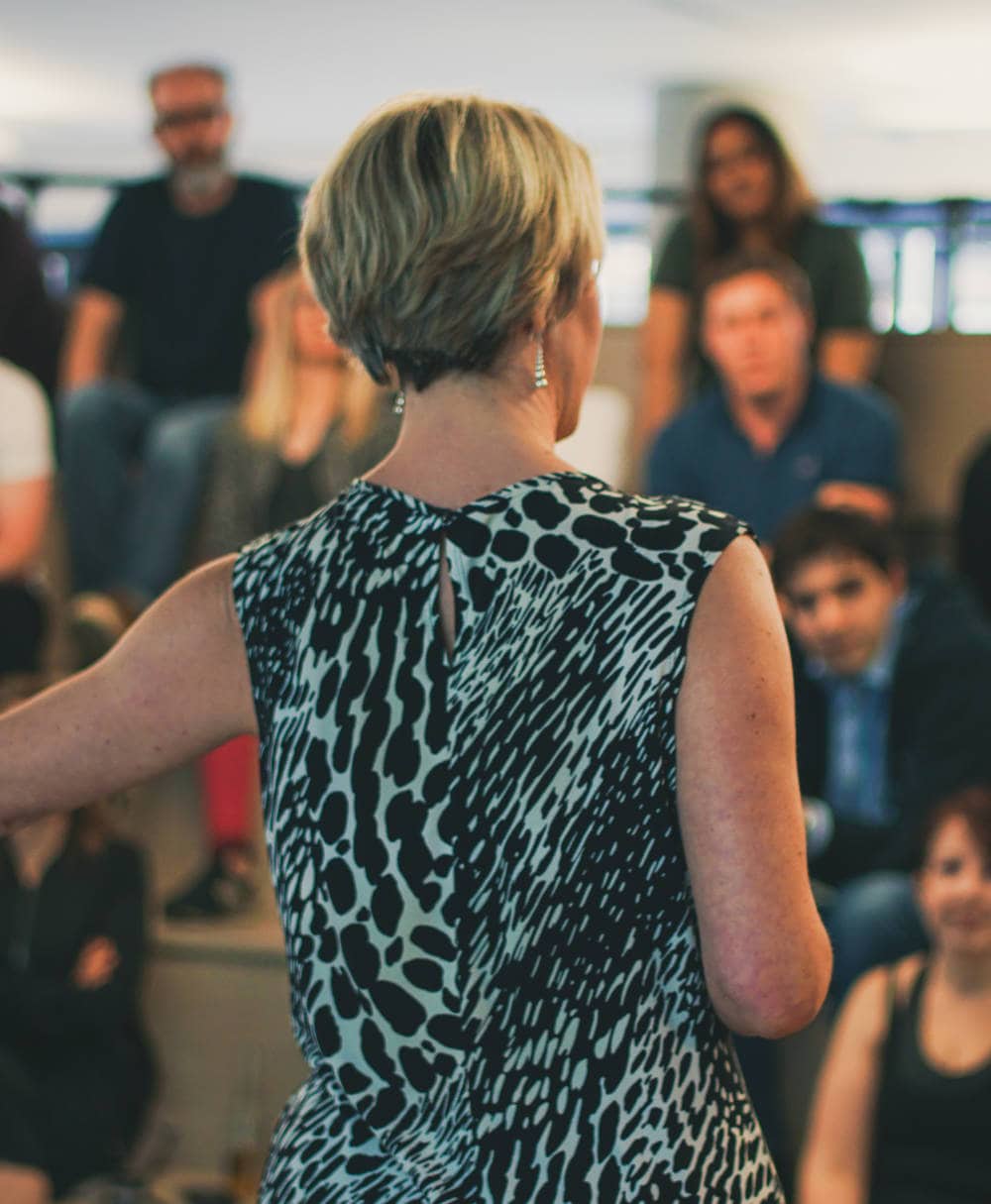 Leading with Gravitas Programme
We launched this leadership development programme over a decade ago to provide leaders and managers with the skills to command respect, inspire a shared vision and get taken seriously. The learning experience is based on extensive global research into the six qualities that together combine to make up this essential and yet often intangible business skill.
Formulated around Antoinette Dale Henderson's methodology, encapsulated in her book, Leading with Gravitas and assessed using our proprietary Gravitas Profiling Tool, leaders and teams come away with a clear understanding of their unique role within their organisation and the conviction to communicate their message and deliver results.
"The programme has been transformational for my leaders and my business and has undoubtedly been the catalyst and the stamina behind our success."
Jack Richardson, Deputy Director, Government Recruitment Services, HMRC
Leading Your Culture Programme
Our leadership development solutions provide emerging and established leaders with all the 'soft' skills needed to deliver hard results. Based around the three pillars of Leading Self, Leading Others and Leading the Business, our courses are designed in line with your business outcomes and the culture you'd like to create.
A typical programme includes goal setting and psychometric profiling using our own and tried-and-trusted tools, followed by a series of modules based around your leadership framework and 121 coaching at regular milestones.
Outcomes include stronger, more resilient leadership, more powerful communication, greater influence and increased visibility for your organisation and teams company wide.
"We had the highest participation rate and amazing feedback on the value delivered."
Anna Hart, Global Data Operations Manager, Johnson & Johnson
Let's design a programme for your people!
If you're thinking of partnering with us, here's a flavour of what you'll get when working with Antoinette and her team.
We conduct in-depth 'listening exercises' to profile the needs and wants of your people
We inform our approach through thought leadership from McKinsey, PwC, CIPD and others, combining with real-world expertise from our network and associate team
We partner with our clients to design fresh, relevant solutions, with rapid testing and iteration part of our approach.
We create virtual work environments and 'live' learning environments that are founded on psychological safety, empowering people to let go of their imposter syndrome and embrace new skills.
We create tailored learning journeys to close the skills gap, consciously building a social learning space which draws on the best of technology, without overcomplicating.
With diversity, equity and inclusion at the heart of our delivery, we create self-directed, boxset-worthy modular content that hits the sweet-spot between support and challenge, providing relevant skills that accelerate career progression.
Our programmes are rooted in neuroscience not psychobabble, encouraging best practice sharing and creating a thinking environment with plenty of time to reflect.
"Antoinette had not only the perfect package for us but also supported us to tailor the experience to our needs."
JOHNSON & JOHNSON: ELEVATING WOMEN INTO LEADERSHIP POSITIONS
"A huge thank you to Antoinette and the team for partnering with us on developing a best-in-class leadership programme."
NUCLEUS GLOBAL: EQUIPPING SENIOR LEADERS FOR CHANGE
"Insightful, valuable and most importantly, practically tailored to the individuals."
SKY CONSUMER GROUP: CREATING A DIVERSE AND INCLUSIVE ENVIRONMENT
"The programme has been transformational for my leaders and my business and has undoubtedly been the catalyst and the stamina behind our success."
HMRC: BUILDING LEADERSHIP CAPABILITY AND SELF-BELIEF
To discuss how Antoinette and her team can accelerate your success, book a call now!