Training & Coaching Programmes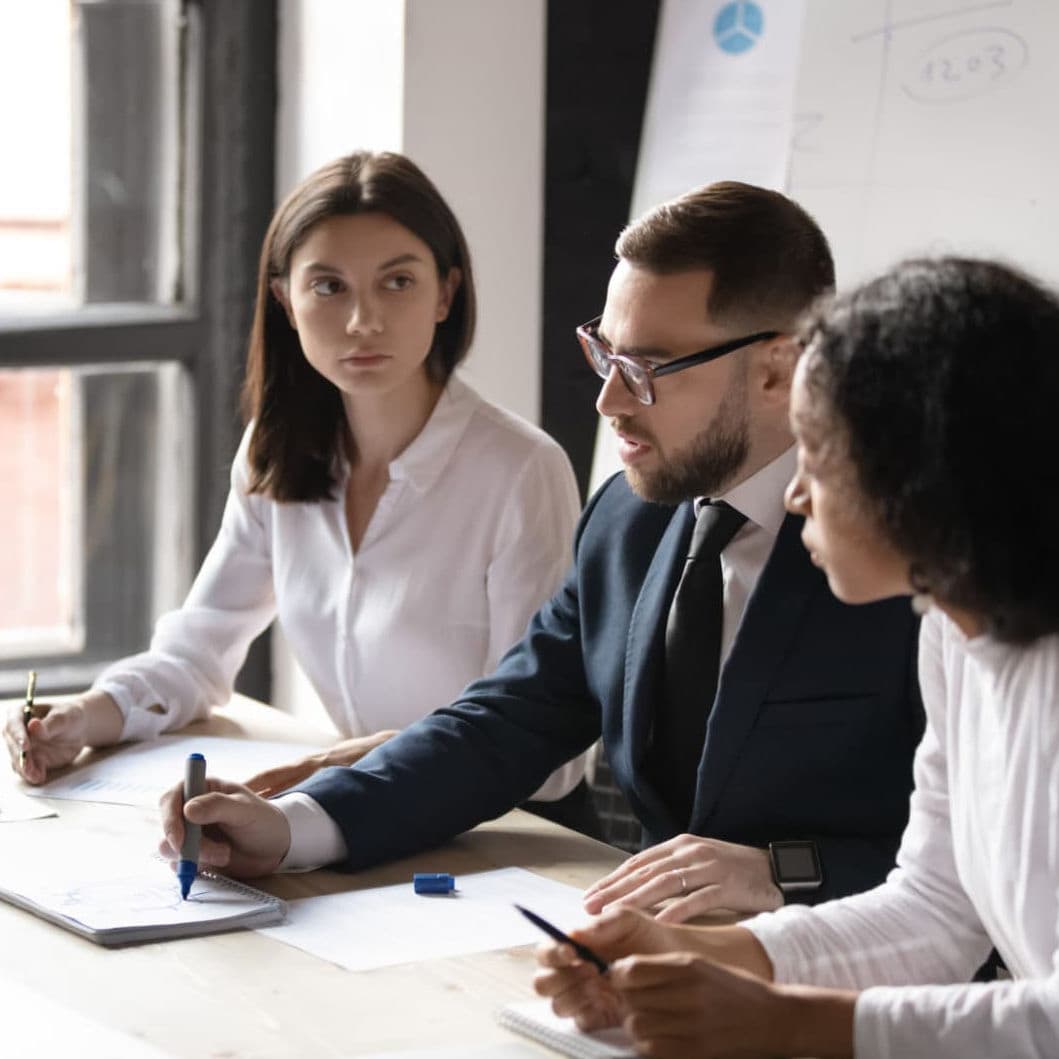 Are you an HR, L&D or team leader seeking fresh training and coaching solutions for your people?
During change, we look to our leaders for certainty, reassurance and direction. Without this, trust diminishes, loyalty dwindles and productivity suffers. Against the backdrop of the great resignation and war on talent, it's crucial that organisations create an inclusive workplace, with leaders who can adapt to suit the diverse needs of their people.
For leaders, 'busy-ness' is getting in the way of business, making it harder to focus on what really matters. For leadership today, one thing is clear: what got us here won't get us there.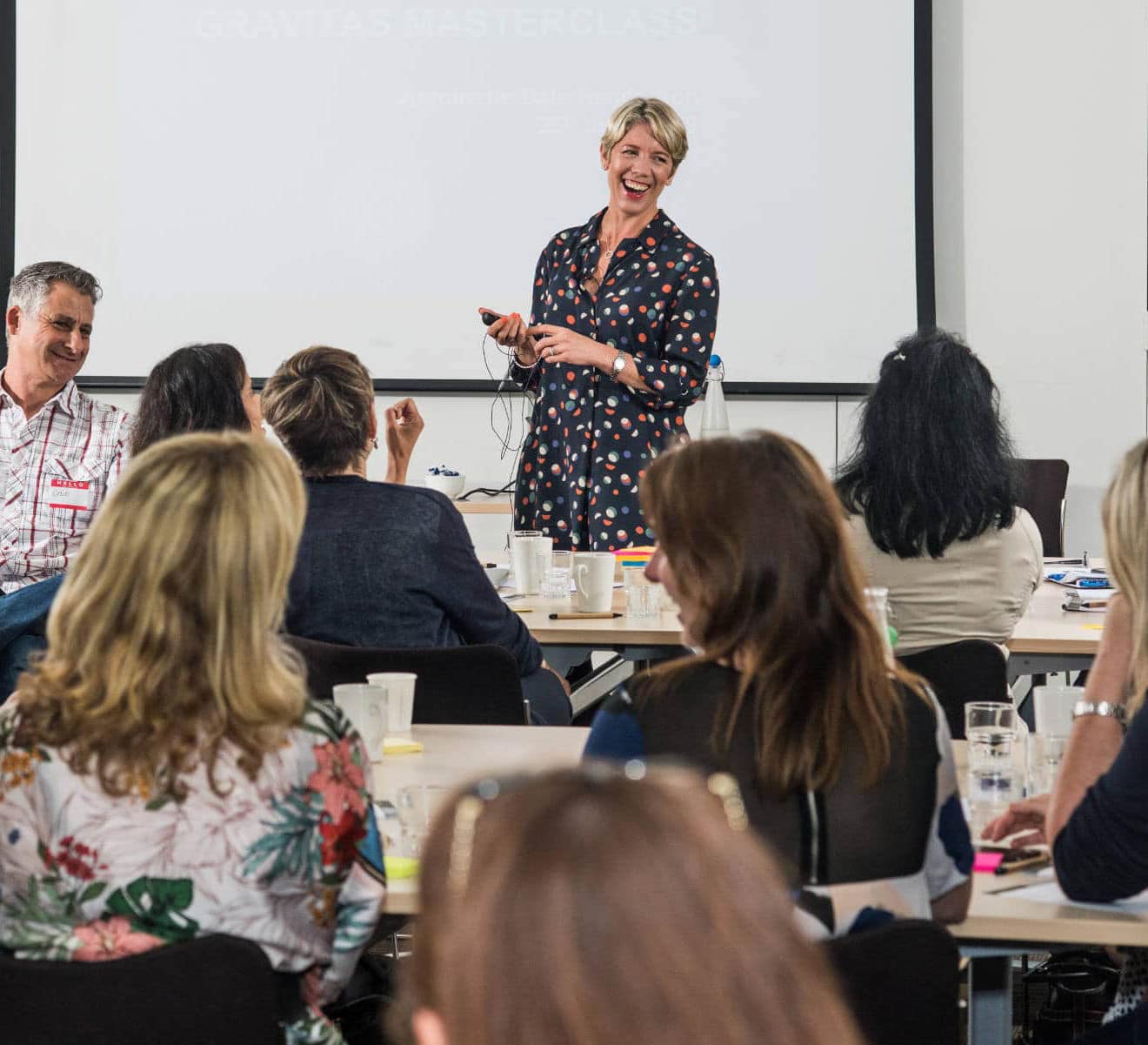 We have extensive experience in unlocking people's potential
Our in-house programmes are designed to equip your leaders with the skills to step up and communicate with clarity, courage and conviction, so that they can inspire a shared vision and deliver results.
Tailored to your culture and development objectives, they bring together the best of leadership development and communications skills in a high practical, interactive and engaging format.
Whether you're looking for a full programme, a tailored masterclass, strategic team-building or executive coaching, we have a solution for you.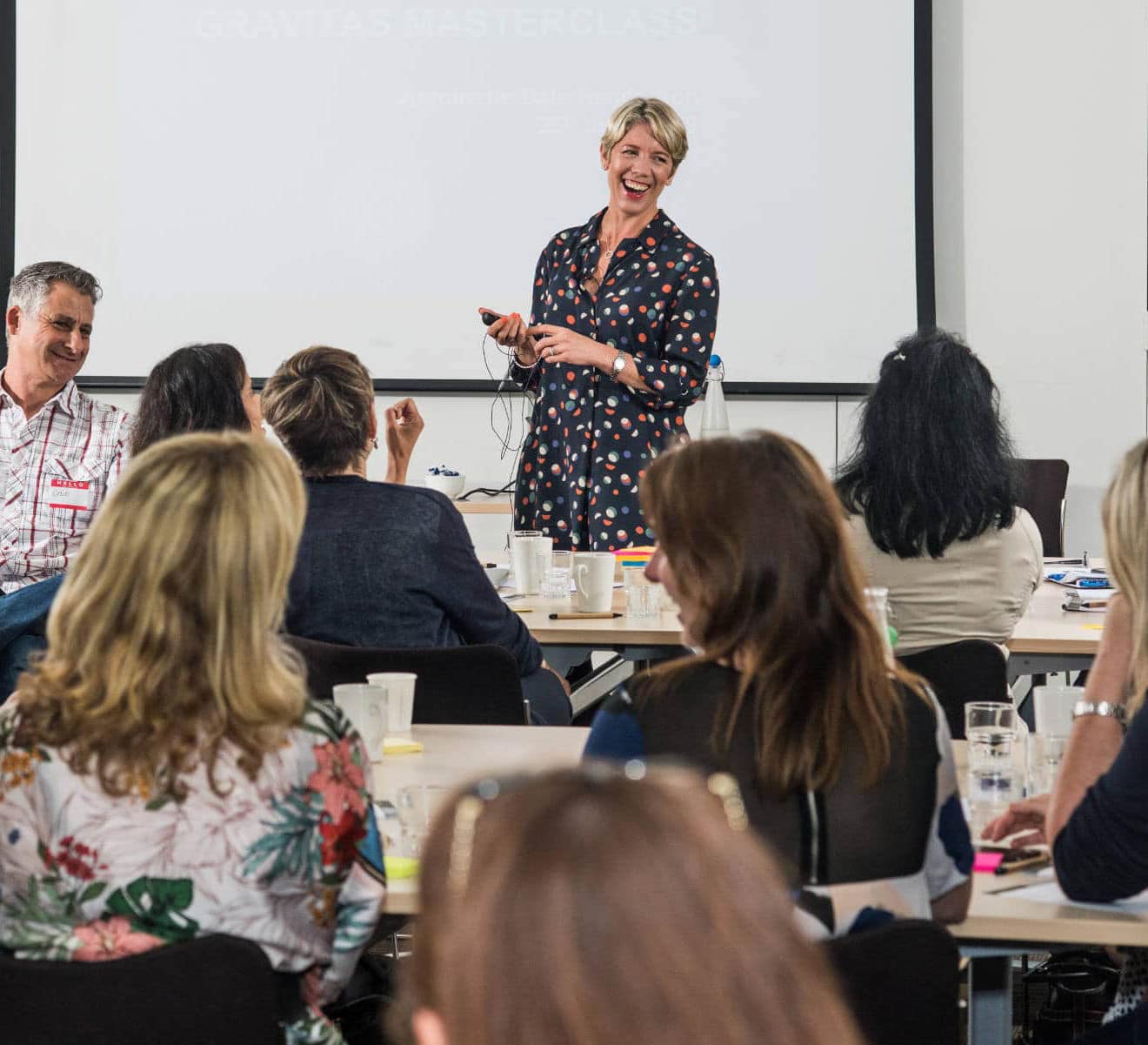 Bespoke Leadership Development
Seeking an innovative solution for your senior leadership population?
Our results-orientated, modular programme, tailored to your culture and people, provides emerging and established leaders with all the 'soft' skills needed to deliver hard results.
Outcomes include stronger, more resilient and inclusive leaders, more powerful communication, greater influence and increased visibility for your organisation and teams.
Gravitas for Women: Leadership Course
Looking to accelerate the potential of your female leadership population?
Our women in leadership training addresses the real challenges faced as they progress up the career ladder.
Organisations which invest in this programme see increased engagement and retention of their female talent, stronger, more resilient leadership, greater gender diversity at all levels, a more inclusive pipeline and an enhanced corporate reputation.
Do your teams need more visibility, impact and influence? Looking for a practical, interactive course to build credibility and confidence?
Our flagship masterclass, which we can tailor to suit your vision, mission, values and people objectives, is designed to profoundly enhance your people's impact and influence, both in-person and virtual.
Skills Workshops & Teambuilding
Can we help you address a specific need? Want to design a solution with us from scratch?
We have a range of specialist workshops focusing on essential business needs including pitching, presentation, facilitation and influencing skills, as well as courageous and inclusive conversations.
We've also carved out a niche in strategically-led team-building events (no raft-building here) that deliver results.
We are always excited by opportunities to support our clients with bespoke solutions to suit their needs.
Leadership Branding: 121 Coaching
Are you looking for individualised support for your top talent? Do your leaders need to power up their leadership brand?
This modular coaching programme provides all the ingredients to increase visibility and accelerate success.
People who have taken part in this programme have achieved promotion, secured new roles, nailed interviews and generally reported greater recognition and career progression as a result.
Executive Coaching Programmes
Seeking one-to-one development for your senior population?
We offer transformational one to one solutions for your senior leaders looking to fast-track progression, grow through challenges and embrace opportunities.
Coaches report enhanced clarity, confidence, conviction, as well as resilience and wellbeing, appreciating the opportunity to open up in a safe space and create clear actions for success.
Senior leaders making the transition to board, partnership and C-Suite
Team leaders stepping up as 'the face' of their organisation
SMEs who have the technical expertise but need the people skills to progress
Ambitious teams who need to influence and inspire stakeholders to say 'yes'
Leaders who require the resilience, flexibility and autonomy to make change happen
Pitch teams who need to dazzle and inspire prospective clients to win
How to measure success?
We include pre-intervervention benchmarking, ongoing assessment against learning objectives and post-intervention tracking as standard and can work with you to design an ROI framework based on your success criteria.
What's the time commitment?
Programmes are designed to suit your people's workload and, depending on the desired outcomes, can be either delivered over a period of weeks/months or immersively.
Can you deliver the programme remotely?
All programmes can be delivered in-person, remotely or a blend of both, using your preferred platforms.
How does this fit with the rest of my leadership development?
All interventions are designed to complement your leadership strategy. Although some of our clients rely solely on the Gravitas programme to address their leadership development needs, we can equally design our Masterclasses to align with your other programmes.
To discuss how Antoinette and her team can accelerate your success, book a call now!