This year, International Women's Day (IWD) is 8 March 2022 with the theme of #breakthebias. The aim is to achieve a gender-equal world, free of bias, stereotypes and discrimination. A world that's diverse, equitable, and inclusive. A world where difference is valued and celebrated.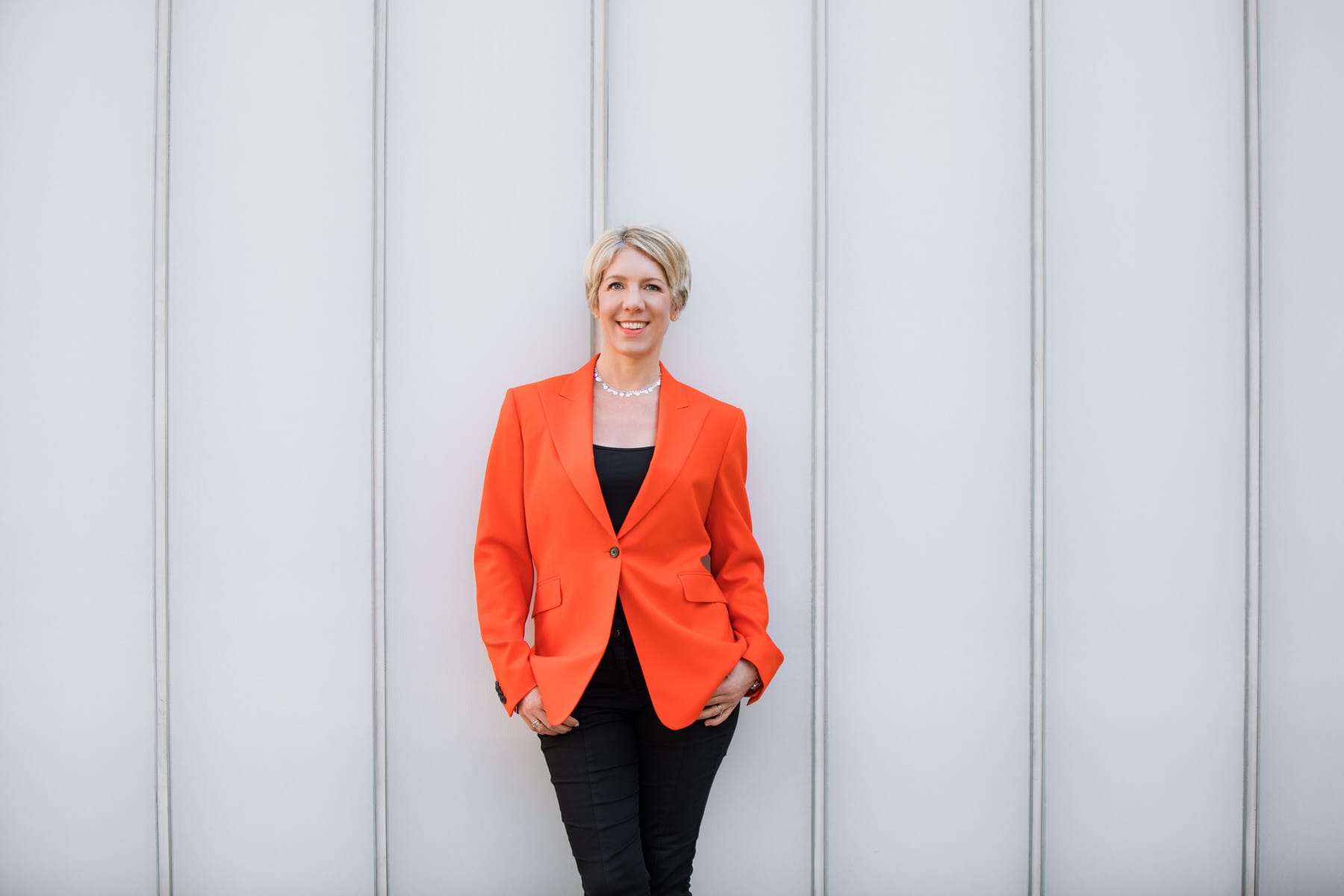 But do we still need an IWD?
Some people might wonder whether we still need an IWD. Looking at the data, I'd say "Yes". Unfortunately, gender inequality is still prevalent worldwide. The data speaks for itself.
In the UK, the Fawcett Society Sex and Power Index 2022 revealed:
Women are outnumbered by men 2:1 in positions of power
Less than one-third of the UK's top jobs are filled by women
Just 8% of FTSE 100 CEOs are women
Source: Fawcett Society Sex and Power Index 2022
Globally, the World Bank Group has been tracking gender equality and development for a decade. Their latest findings include:
In low-income countries, well below 40% of the workforce are women
In many countries, women are still clustered into sectors and occupations typically associated with lower profits, absence of work contracts, and lack of protection
Significant gender wage gaps persist
Source: WorldBank.org
In the US, PayScale reported the State of the Gender Pay Gap in 2021 and found women still earn just 82 cents for every dollar earned by men.
Source: PayScale.com
On the positive side, NEOMA Business School studied 1,986 public firms from 24 areas between 2007 to 2016. They found that organisations with women on the board exhibit:
Higher overall performance
Less earnings management
(In accounting, earnings management is a method of manipulating financial records to improve the appearance of the company's financial position)
Less excessive risk-taking
All these are stronger in countries where there is greater gender equality.
Source: ScienceDirect.com
The data clearly illustrates that it's important to do something about gender equality, and it's heartening to see that the world is waking up to this fact. I work with forward-thinking organisations and it's one of the topics I'm often asked to speak about, especially at this time of year.
What's the problem?
The number of female leaders worldwide doubled between 2000 and 2017, but gender bias continues to exist in the workplace. There are deep-seated systematic structures to overcome – such as the way girls and women are socialised about their 'right' to achieve – so it's a challenge, and change takes time.
Gender bias leads to common career challenges for women. They are not promoted, miss out on high-profile projects, or don't get recruited in the first place.
In chapter 2 of my Power Up book, I quote these stats:
There is undoubted bias at a societal level, sometime referred to as the 'glass ceiling'. But we women also have our own biases and can sometimes be our own worst enemy, restricting who we dare to be and what we dare to do.
I call these barriers glass bricks. We can see our potential through them. Other people can see our potential through them. But our internal barriers get in the way.
In my work with women over the years, I've identified eight common power blockers – they are explained in full in Chapter 2 of my Power Up book:
Not being heard
Imposter syndrome
Behaving as we 'should'
Needing to be liked
Hiding our light
Giving away our power
Needing to be perfect
Expectations around sexuality
Do you identify with any of these? If yes, you can do something about it, especially issues that are within your own control, such as 2, 4 and 7.
If you want to get out of your own way, you need to choose a powerful mindset (coaching can help with that). This will then boost your emotional strength, assertiveness and personal power. It will also help you communicate your needs, seek support, and call it out when the playing field is uneven.
Aside: It's important to note that the majority can feel marginalised when so much attention is currently on minority groups. Of course, men face bias too. The expression: "Male, pale and stale" is just as offensive as any other sexist and racist remarks. And men also experience imposter syndrome.
Breaking the bias
Every year, IWD has a new hashtag. For 2022, it's #breakthebias.
According to neuroscience, bias serves an evolutionary purpose. It's a cognitive shortcut that all human beings share. No-one is at fault for the existence of bias. It's not about pointing the finger of blame, as this report shows: Advantages of bias and prejudice: an exploration of their neurocognitive templates.
Bringing bias into conscious awareness is the first step towards overcoming it. The #BreaktheBias initiative is an invitation for us to recognise the reality and look for ways to move beyond it.
Bias exists in all aspects of Diversity, Equity & Inclusion (DE&I). Breaking all bias is an ambitious goal, but I believe it's worth putting your stake in the ground and aiming for gender equality to become a reality.
Breaking the bias at organisational level
Organisations need to take steps to create an environment where everyone can thrive – it's not about equality, it's about equity.
You've probably seen the meme showing three people looking over a fence – when they all stand on a box of the same height, the shortest still can't see. When they rearrange the boxes, they can all see. (I found this interesting article by the original designer showing how the meme has been adapted over the years: The evolution of an accidental meme.)
Happily, many businesses are taking action. Over the past two or three years, I've noticed a significant increase in bookings for IWD events and programmes providing practical guidance for women in business. I'm seeing a mixture of grass roots groups being set up by individuals as well as a corporate drive towards creating a culture where everyone, irrespective of gender, is celebrated for the value they bring.
This applies across the board, both in industries that are already gender-balanced and also in traditionally male-dominated sectors such as technical, engineering and professional services.
When I'm invited to speak about these topics, I encourage my clients to make the events open to all rather than exclusively for women or men. Otherwise, it creates an even more polarised situation and cements the bias that is already there.
4 ways to break the bias at a personal level
Overcome your own biases
Notice when self-limiting beliefs and imposter syndrome get in the way of your progression. A classic example of this is research by Hewlett Packard which found that men need to feel 60% ready before they put themselves forward for a project, whereas women need to be more than 100% ready.
Notice how, in a group conversation, all members tend to turn to a man for the answer. You might also observe the way men are more likely to volunteer or ask questions than women. If you see this happening, I encourage you to take steps to reverse the trend (if you're a woman) or invite women in (if you're a man). 
Head bias off at the pass
Rather than waiting for people's biases to kick in, proactively take steps to shape how people see you. Choose to go first. Be clear about what you want. Communicate assertively, speak up, and share your successes.
Rather than going it alone, get support from your manager, mentor or sponsor. Find like-minded colleagues, proactively support other women, and advocate for them.
When you encounter bias
Last year's IWD hashtag was #ChooseToChallenge. This gave women (and men) ideas about what to say and do when they encounter bias.
As part of my research for my TEDTalk on Gender equality: the new power dynamic, I asked women for practical examples of actions they've taken. For example, when male colleagues wolf-whistled at a young woman every time she went on site at the engineering firm where she worked, she started shouting back. This soon put a stop to the unwelcome behaviour.
A female radiographer I worked with often faced the classic assumption that the man is the doctor and the woman the nurse. When someone referred to her as: "The new Andy," she replied: "No, I'm the new Aimee!"
How to be an ally
In my talks to mixed audiences, I often find the men are shocked when I share stories of unconscious or conscious bias, and are keen to know what they can do to help. Men are often keen to do something, but desperate not to come across as patronising or do or say the wrong thing.
My response is, whenever you can, advocate for women. Celebrate their successes. Notice when women are being mansplained or side-lined and respectfully call it out, being specific about the behaviour and how it could change.
Look beyond lazy stereotypes. Treat women as individuals and respect their needs, rather than making assumptions about them based on the group they belong to. Ask women what support they need, encourage them to tell their stories, then listen and learn from their responses.
Avoid terms such as "Ladies and gentlemen" or "Guys and girls". Respect people's preferred pronouns which may not be one of the binary terms.
What next?
In my Power Up book, you'll find my six-pointed star model (page 89) as well as other practical steps women can take to unleash their potential. At the launch event, it seemed to me that everyone came away with the resolve to make the world a more inclusive place, for everyone.
Although there have definitely been some steps in the right direction towards gender equality – includingthe appointment of senior women into politics around the world, the most gender-balanced Olympics in history, women being equally recognised in the Oscars and Golden Globes, and Lego announcing the end of gender bias in their toys – there's more to be done.
Just like all aspects of DE&I, great things can be achieved if we shine a light on the real challenges people are facing, involve everyone in the solution, and provide practical steps on how.
We're all in this together. Let's work together and support each other. Here are a few of the ways I can support you:
Book me to deliver a talk in connection with IWD or beyond, where I build on some of the points in this article. 
Attend my next Gravitas for Women programme or book one for your organisation. View dates and details:
Explore executive coaching for yourself or your senior team.